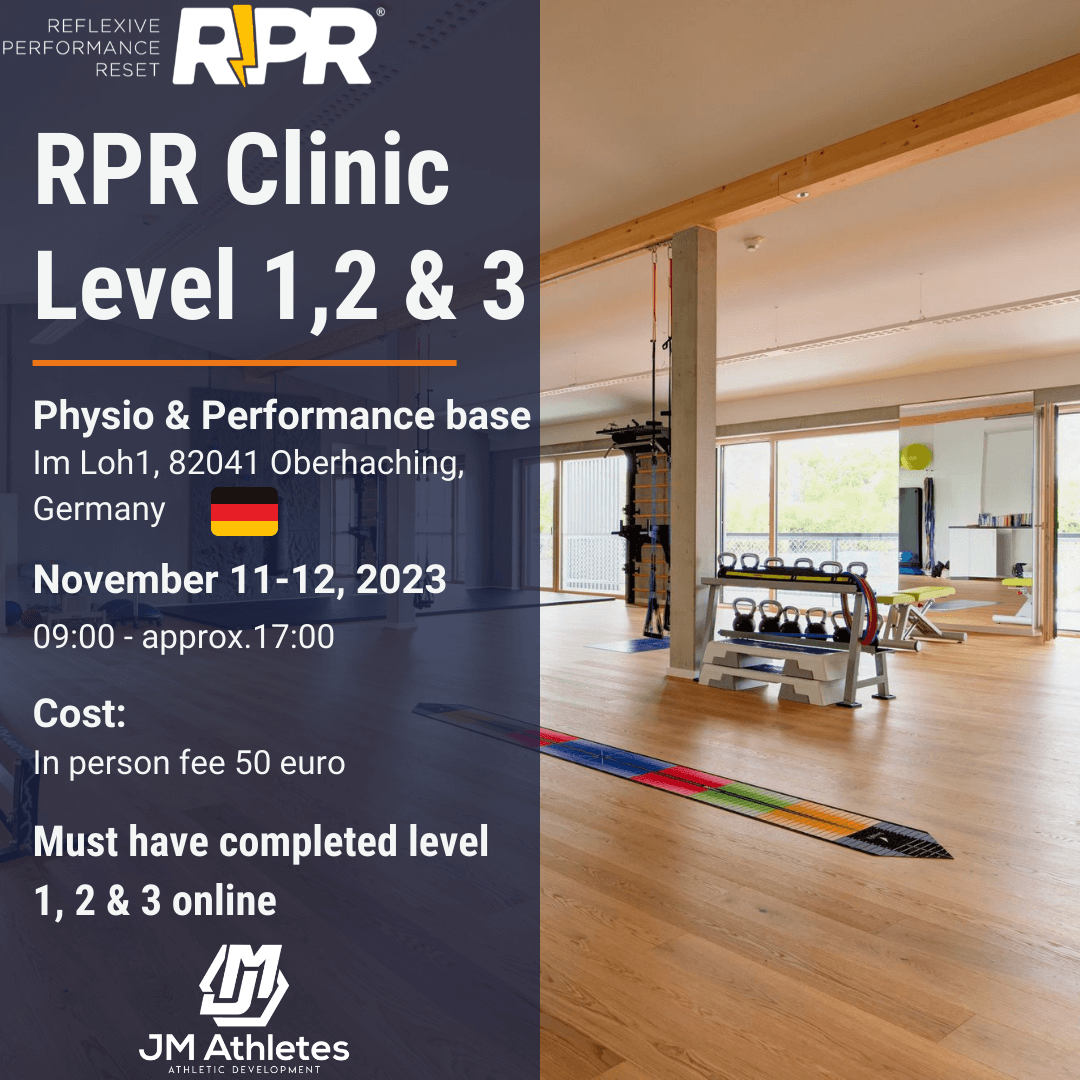 RPR Clinic Level 1, 2 & 3 - Germany, 11-12 November 2023
Reserve your spot to the first RPR Clinic in Germany ever! The first day of the clinic will be a hybrid clinic of level 1 and 2. The second day will be all about the newly released level 3. You need to have completed all of the levels online to participate in the clinic. The online courses can be found here: RPR ONLINE COURSES. RPR is for strength coaches, chiropractors, naprapaths, sport coaches, physiotherapists, personal trainers and masseurs. Are you ready to decrease injuries and increase performance with RPR? 
The clinic will be held at: 
Physio & Performance Base – Im Loh1, 82041 Oberhaching Germany
November 11-12, 09:00 – approx. 17:00
NOTE! Limited Spots
You need to reserve your spot to be able to participate in the clinic. You reserve your spot by clicking the button below and fill the form. To be able to get in, you need to be able to show the certificate of completion for RPR level 1,2 & 3.  We'll close the reservation  2023-10-30 or when all spots are filled.